Great Coffee With Some Joy
Roasted to perfection, grounded to taste: You are at the best coffee shop in Islamabad that brings out the authentic coffee feel and aroma
Explore Our Menu
Feel Natural In Every Sip
Enjoy refreshing shakes that will refresh you for the rest of the day
Explore Our Menu
Don't Be Shy, Take A Bite!
Enjoy refreshing shakes that will refresh you for the rest of the day
Explore Our Menu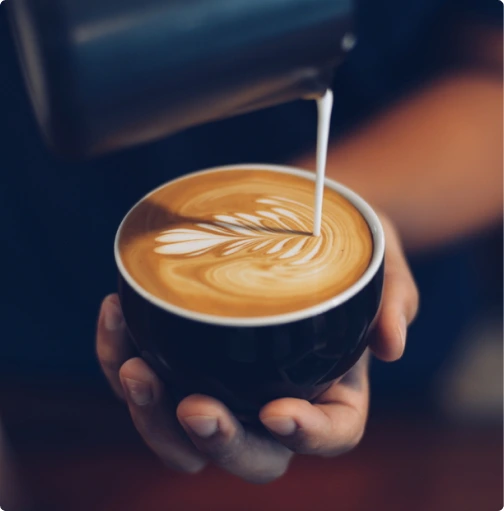 The Coffee House is founded in the corporate hub of Islamabad to kick-start your day with coffee and beverages. It all started with the struggle of finding a serene place to meet your potential client or a best friend over a phenomenal treat of coffee. A Coffee Shop in Islamabad then came into the limelight with the name of The Coffee House which aims to serve the industrial and commercial hubs of the I-8, I-9, and I-10 Sectors. Come over to take refuge from the industrial hustle and bustle in a peace-loving coffee space.

Chocolate Espresso

Rs. 350
Shredded chicken, scrambled omelette, sauce, cheese, cucumber and iceberg/lettuce

Plain Club Sandwich

Rs. 350
Scrambled omelette in bread with cheese
6 pieces of chicken nuggets, prepared in air fryer

Banana bread slice

Rs. 295

Fruit cake slice
Chocolate Brownie

Rs. 195

With Ice Cream: Rs. 280
Breakfast Platter

Rs. 595

(with Croissant) Latte/Cappuccino, scrambled omelette, fresh croissant, jam and butter
Breakfast Platter

Rs. 545

(with Toasts) Latte/Cappuccino, scrambled omelette, toasts, jam and butter
Omelette Croissant

Rs. 395

Scrambled omelette in fresh croissant with cheese
Scrambled omelette in bread with cheese
Fresh classic butter croissant
Scrambled omelette in bread with cheese
Latte/Cappuccino, Air Fries, Chocolate Brownie with Ice Cream
Breakfast Platter

Rs. 545

Latte/Cappuccino, scrambled omelette, toasts, jam and butter

Breakfast Platter

Rs. 545

Latte/Cappuccino, scrambled omelette, toasts, jam and butter

Chocolate Espresso

Rs. 350
Banana bread slice

Rs. 295

Fruit cake slice
Chocolate Brownie

Rs. 195

With Ice Cream: Rs. 280
Breakfast Platter

Rs. 595

(with Croissant) Latte/Cappuccino, scrambled omelette, fresh croissant, jam and butter
Breakfast Platter

Rs. 545

(with Toasts) Latte/Cappuccino, scrambled omelette, toasts, jam and butter
Omelette Croissant

Rs. 395

Scrambled omelette in fresh croissant with cheese
Scrambled omelette in bread with cheese
Fresh classic butter croissant
Scrambled omelette in bread with cheese
Shredded chicken, scrambled omelette, sauce, cheese, cucumber and iceberg/lettuce

Plain Club Sandwich

Rs. 350
Scrambled omelette in bread with cheese
6 pieces of chicken nuggets, prepared in air fryer

Latte/Cappuccino, Air Fries, Chocolate Brownie with Ice Cream
Breakfast Platter

Rs. 545

Latte/Cappuccino, scrambled omelette, toasts, jam and butter

Breakfast Platter

Rs. 545

Latte/Cappuccino, scrambled omelette, toasts, jam and butter